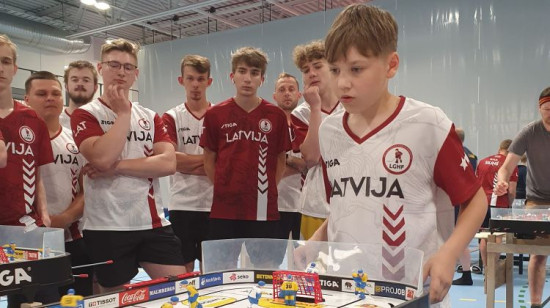 As the Ministry of Education and Science told the LETA agency, it will be possible for the federation to apply for co-financing from the 2024 state budget to cover the costs of organizing sports competitions in accordance with its financial capabilities and the procedure and criteria for the allocation of funds of the relevant sub-programs.
In the event that funds are insufficient or not allocated in the mentioned budget sub-programs, the expenses related to the organization of the mentioned sports competitions will be covered from the funds of the federation.
Athletes and sports participants from Russia and Belarus will not be allowed to participate in sports competitions, regardless of their status and the rules and decisions of the International Table Hockey Federation. This means that athletes will not be able to participate in the competition even as a « neutral » athlete. Persons from Russia and Belarus will also not be allowed to be involved in the organization of sports competitions.
Resources used:
LETA